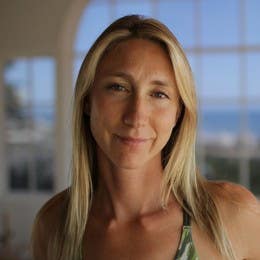 About Juliana Fabio
Primary Teacher Training:
Juliana has always had a passion for fitness, especially now that she is a mother and has to keep up with two young children. She began practicing Pilates more than a decade ago to alleviate chronic back pain. Pilates changed her life and her body for the better.

Juliana has been teaching Pilates for several years and is a BASI (Body Arts and Sciences International) and PMA certified pilates teacher. She is also an NASM certified personal trainer and fitness nutrition specialist. She holds certifications in cycling and Lagree Fitness (SPX). A masters degree in social work from NYU and time spent as a family therapist provide Juliana insight into the emotional as well as physical nature of fitness training.